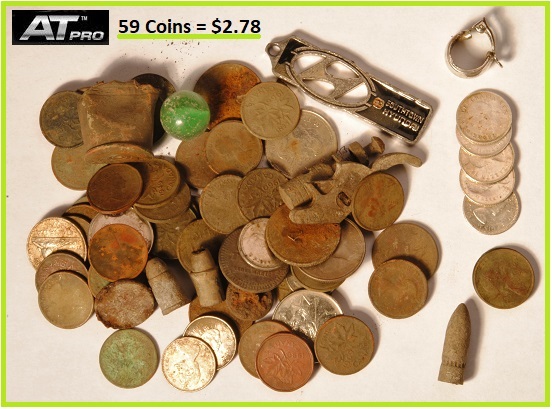 Been a great week! Hunted some old areas of Edmonton, got some clad and 3 silver dimes. And a small assortment of nic-nacs!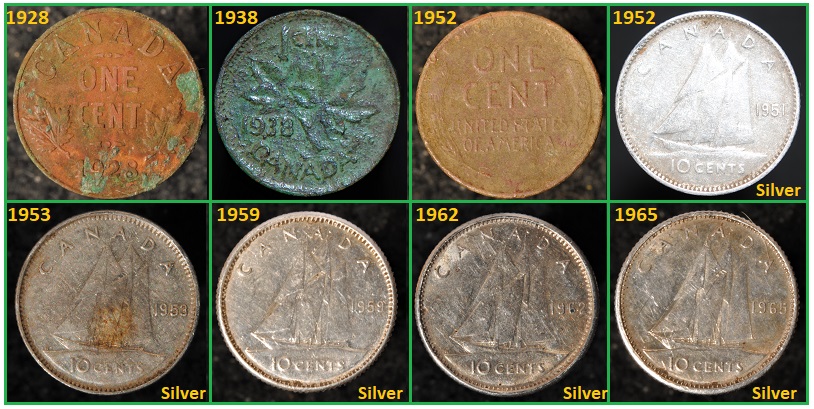 Here's the older coins I dug up. Not too shabby!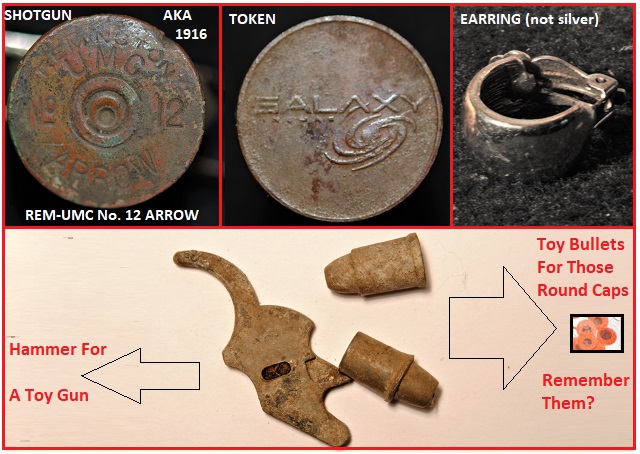 Here's some nic-nacs. I had several toy cap guns as a kid. Not too politically correct to buy toy guns for your kids these days. :shocked: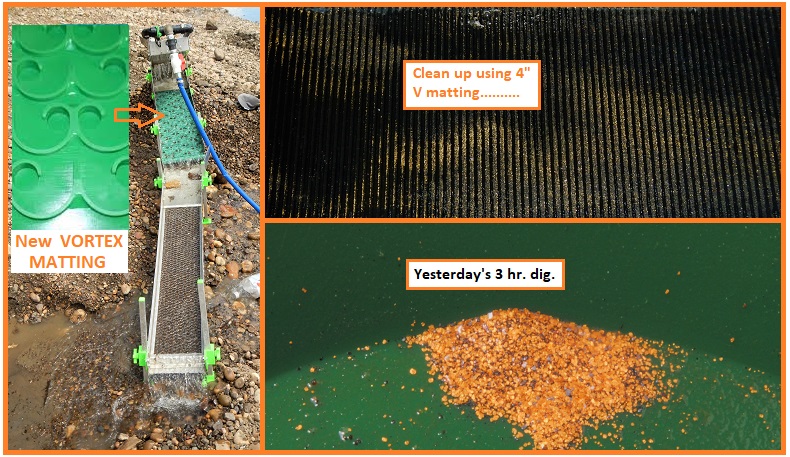 Yesterday, on my way back from the river, at a park I have hunted in the past, I stopped at a couple of places and banged a couple more silver dimes. And, I purchased a different type of matting for my high banker and tried it out. It got most of the gold, but some did escape, and I captured the rest with my sluice extension. That flour gold can be a challenge to get.